"The goal with orthotics is to make sure your foot is moving in the best way it can so your knee isn't getting more force than it should," says Lorring. There are a wide variety of shoe inserts and heel wedges that you can buy in a drug store or online. You can also get them custom made or save some money and get semi-custom ones. Like with shoes, you need to get inserts and wedges that are specific to your needs.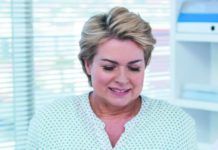 Unlike with a corticosteroid shot, which is injected into the joint, the anesthetic that is injected for a nerve block stays outside the joint. "We want to target nerves before they dive into the knee," says Dr. Bolash. "If I wanted to cut off electricity to your house, I wouldn't go around to every lamp. I would cut it off before it gets into the house."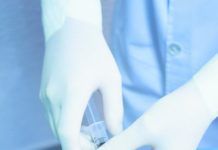 "If we're seeing a patient early on, when they have mild-to-moderate changes inside the knee joint, they have a much better chance of the injection lasting a long time," Golnick says. The effects of the injection can last for three months or more in someone with mild-to-moderate arthritis, but those with more severe arthritis could have a return of symptoms within a fewweeks.